BAKED BANANA OATS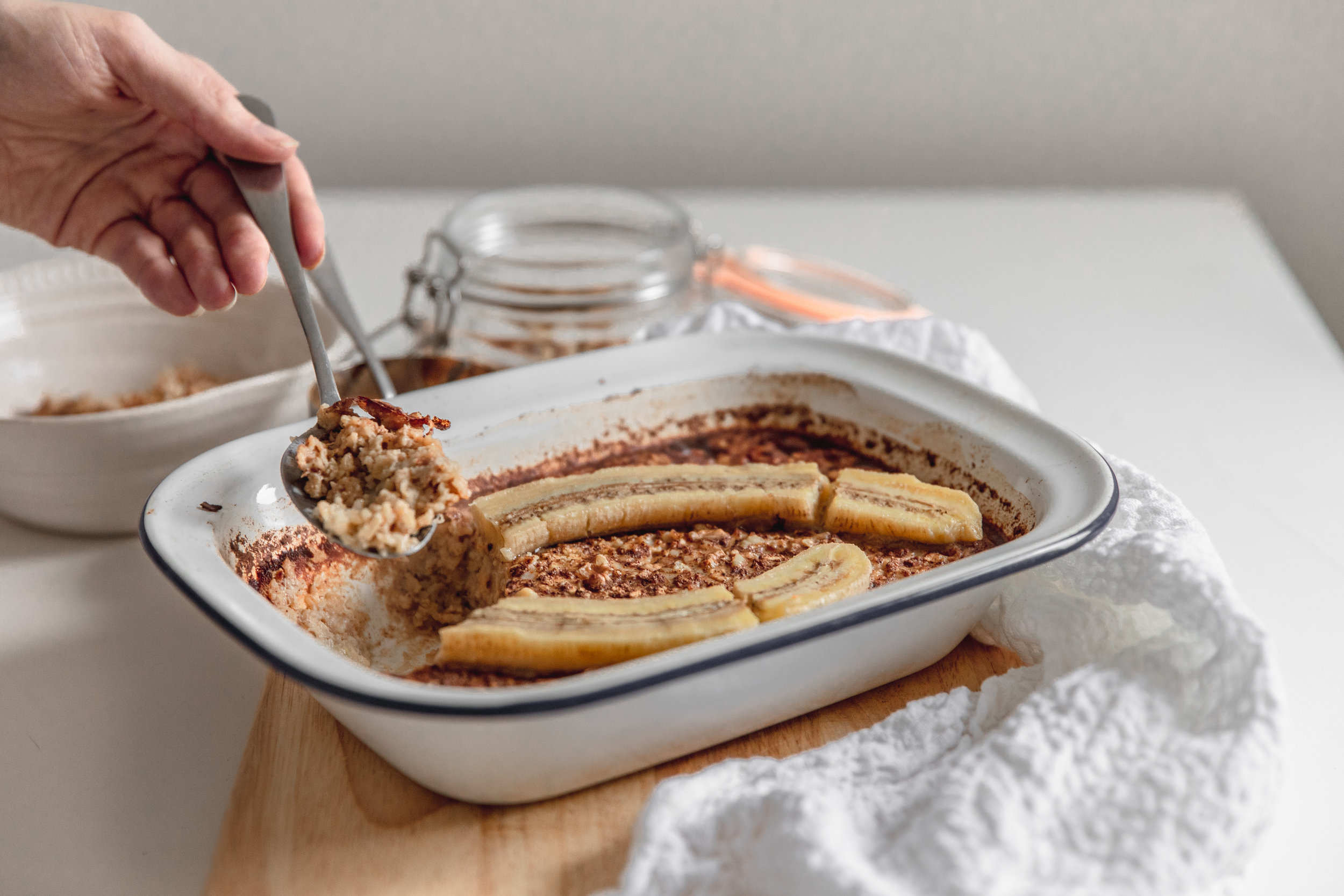 A whole tray of crispy, yummy oats? Yes please.
prep time 5 mins total time 25-30 mins serves 2
ingredients
1 cup oats

1½ cups plant milk

2 bananas (1 mashed, 1 sliced on top)

Handful of chopped walnuts

Handful of raisins

1 tsp cinnamon

1 tbsp maple syrup
method
Pre-heat oven to 180°C/350°F

Mash one banana and mix in a baking tray with all the other ingredients.

Bake for 10-15 minutes, until the top is more firm.

Remove from oven and add the sliced banana on top.

Pop back in the oven and bake for a further 10-15 minutes, then remove and munch.
notes
This is a nice and easy way to cook your oats, without having to be standing by and stirring continuously. Stick it in the oven, put on a timer, and have a nice sit down!

This would also make a great option for dessert.